UVIC Campus
April 2nd 2023 12:30pm - 3:30pm
Organizers: Linda Hildebrandt (Event Director), Marie Burgess (Course Planner)
Map: UVIC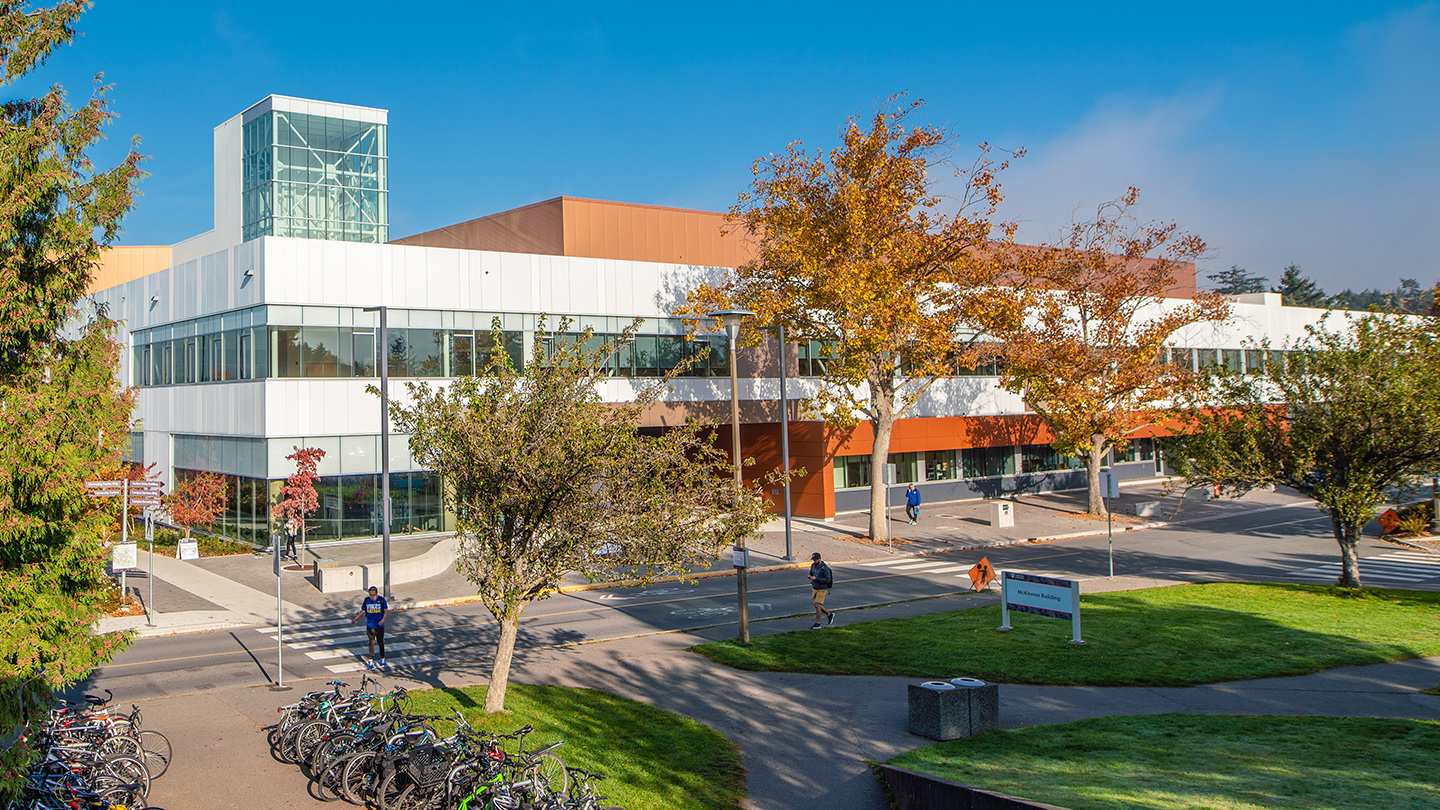 Come explore one of our most beautiful areas to orienteer in the Victoria area. The University of Victoria Campus offers a great mix of urban and forest orienteering. Courses will be sprint format style involving easy controls, with lots of direction changes and intricate navigation requiring clever route choice.
This event also includes an optional Beginner Skills Clinic from 1100-1200 for those who are new to orienteering and would like an introduction to the basic skills involved in orienteering. (Maximum of 20 participants)
Location: University of Victoria campus and surrounding forest trails

Start Location & Parking: to be confirmed

Time: 11:00 - 12:00 pm Beginner Skills Clinic (for new orienteers - please sign up during registration),
12:15 - 1:00 pm Arrival and map pick-up for the UVIC Courses,
Early Starts for those on the Beginner Clinic. Regular starts can begin anytime after 1 pm.
All courses close at 3:00 pm. Awards and Presentations at 3:15 pm.
Registration: Register here: UVIC Campus Orienteering Event | Zone4 Online Registration

Details: This event will include 3 courses to suit orienteers of various experience and abilities. This a good event for those new to orienteering, and those who wish to challenge themselves by trying out more advanced courses in a combination of urban and some wilderness terrain. Courses offered will be as follows:
Course 1 (Beginner) approx. 2.5 km - all control flags will be on-trail or slightly off-trail on very prominent objects. Easy navigation.
Course 2 (Intermediate) approx. 3 km - control flags will be mostly on-trail or a short distance off-trail. More route choice.
Course 3 (Advanced) approx. 4+ km - more difficult controls or longer legs requiring more complex navigation. More intricate route choice.
Course 3 will take competitors off-trail into forested areas. Due to the prevalence of blackberry bushes, and other spiky ground cover in some locations, full leg covering is recommended.
Beginner Clinic: Those new to orienteering are invited to participate in our orienteering skills clinic. This clinic will cover skills such as map reading and basic compass use, along with general navigation strategies. Following some brief instruction, participants will have an opportunity to participate in a map walk to help identify orienteering symbols and practice navigation. Participants of the clinic are then invited to take part in the event (either course 1 or 2) to put their new found knowledge to the test!
Please identify your desire to participate in the beginner clinic when registering for this event. Please arrive by 1045 am on Sunday morning to sign in and receive your map and compass for a prompt start at 1100 am.

Event Cost: $15 for Adults, $5 for Junior (19 and under) participants travelling on their own or shadowed by an adult. Families with children or adults wishing to travel together may share one map and can register under one adult entry. This event will include Sport Ident (SI) Timing. SI Sticks are included with registration.
Beginner Clinic Cost: $5 extra at time of event registration plus event fee. Total Cost for Beginner Clinic and Event: $20 for adults, $10 for Juniors. Individual registrations only. No groups please. (Maximum 20 participants)
---